About Shanti Palliative Care Centre
The Inspiration Behind Shanti Palliative Care
From years of observation in medical field, we have witnessed huge number of diseases, its miseries, and even the physical and mental distress level among the people suffering especially with chronic illnesses. That witnessing, the fact that we have many people above 70/75 years and significant number of cancer patients present at a state where cancer directed treatment is not likely to benefit made us realise about the importance of "Holistic approach" where along with symptom treatment extra care, compassion, and emotional support is provided. This approach (Palliative medicine & care) addresses not only the patient but also the family and caregivers. And that triggered us to offer this humane effort by trained team of doctors, nurses, volunteers at out hospital.
Our Approach
Address Patient and Care Givers Expectations
Assist In Patient's Decision Making
Diagnose and Alleviate distressing Symptoms
Focus On Individual Patient
Add Meaning to Life Especially in Terminal State
End-Of-Life Care
Spiritual Practice
Recreational Activities
Necessary Assistance in Self-Care
Integrate Pain & Symptoms with Holistic Active Care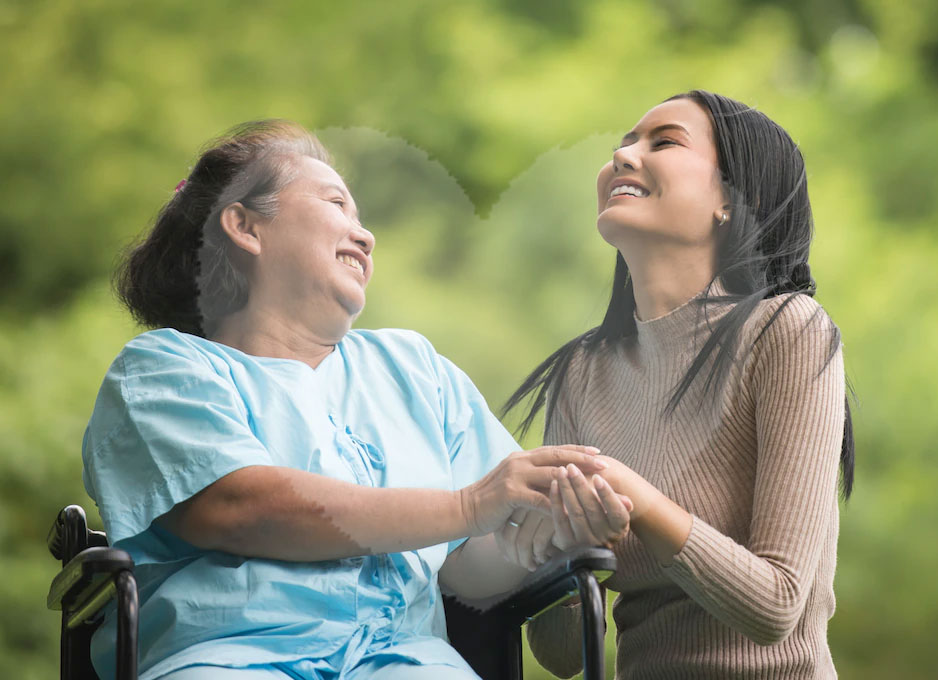 Our Mission & Vision Towards Care Giving
People and families facing life limiting diseases / chronic diseases are provided with holistic care to live their lives with dignity and those at the end-of-life pass away with dignity. Philosophy is to care even when it cannot cure. To strive to improve the quality of life, to the extent possible and be always available as a team to help and support in all circumstances.